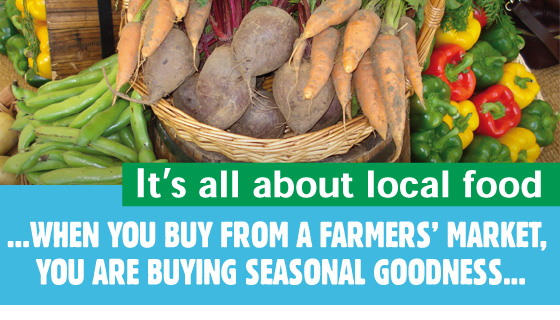 The variety and mix of produce varies from Farmers' Market to Farmers' Market and the fresh fruit and vegetables on display during spring, summer, autumn and winter ebbs and flows with each growing season.
However, the variety of produce available in Kent's Farmers' Markets is amazing. Most of what you can buy comes from the Garden of England, within 30 miles of the market. . Click here to see what you can buy and where.

To find out the specific mix of product on offer at each of Kent's Farmers' Markets. Click here and select the town/village you wish to visit.